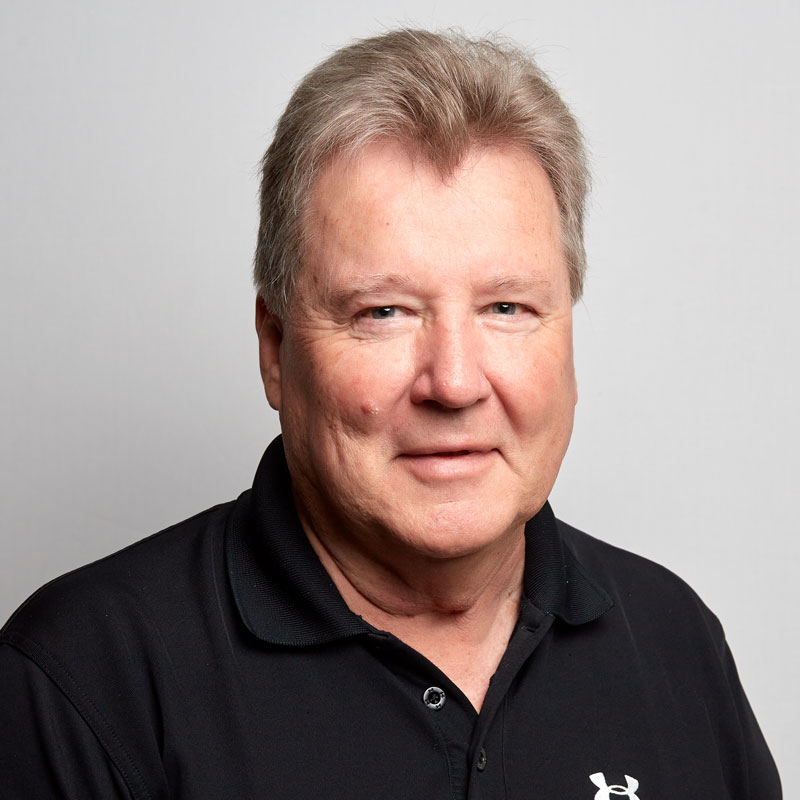 Mark Middleton – Executive Director (2012)
Mark's cross cultural heritage and international influences, having been born to missionary parents and raised on the 'mission field' in Ethiopia East Africa, afforded him a unique perspective and opportunity to see and understand the need for a global approach to ministry.
His career spans local, national and international boundaries having served in a number of different capacities in Christian Leadership including: General Director, Emmanuel International; Founder and President, Global Talk; Executive Director, Canadian Centre for World Mission; and, Executive Director, Haggai Institute Canada. Mark's career has been global in focus and strategy.
Gifted in relationship building, Mark has been a conduit bringing together a diverse network of global Christians to partner, learn and build community. As the Executive Director of EQUIP Leadership Canada, he has merged his experience with his strong, credible reputation to influence and guide the organization from inception through a staged-growth process. Mark believes the greatest challenge of this Christian generation is to work effectively together as the global family of God, both within and outside our national boundaries.
In his personal time, Mark loves being in God's creation and spending time with family and friends.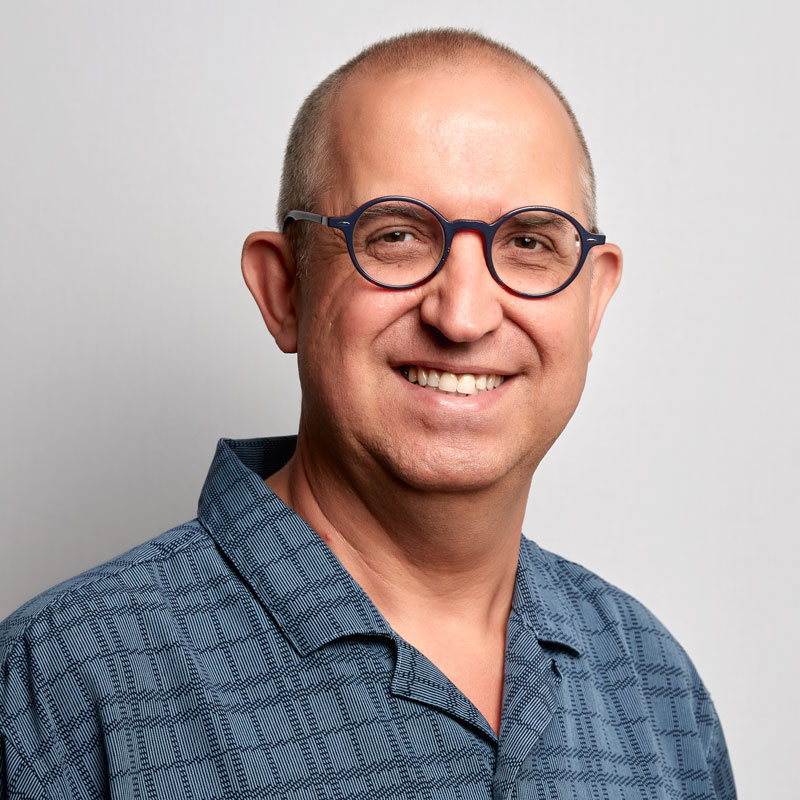 Dr. Paul Pascoal – Global Program Director (2019)
Paul, a native of Portugal and now a Canadian citizen, is passionate about Christian leadership. He is responsible for responding to the invitations of international partners to share EQUIP Leadership Canada's innovative leadership curriculum and strategy. His desire is to train and empower local Christian leaders to have increased local, regional and international influence and impact.
Paul is a global thinker and networker. His ministry has been shaped by his international experience and theological training in Europe (Portugal), Latin America (Brazil) and North America (Canada). Paul, and his wife Rute, have served in pastoral, teaching, and global advocacy ministries for more than 30 years in Portugal and Canada. As a pastor, educator and global missions advocate, Paul has been a mission agency co-founder, the past president of the Portuguese Theological Baptist Seminary, and former National Coordinator of the Billy Graham Evangelistic Association in Portugal. Paul's Christian leadership passion and extensive network of global connections keeps him in demand as an international speaker and helps introduce EQUIP Leadership Canada's acclaimed Authentic Leadership Seminars to Christians around the world.
When Paul is not travelling the globe and teaching he enjoys walks by the lake, watching sporting events and reading books on theology.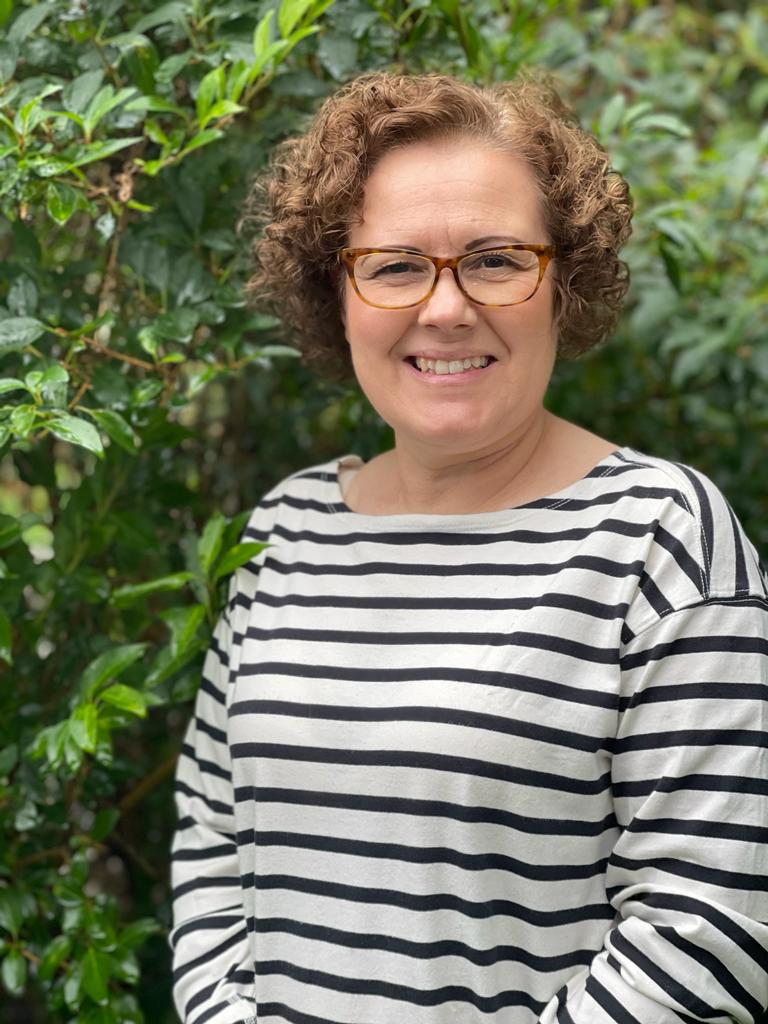 Ana Simões – Finance & Administration (2022)
Ana Paula (Ana) Simões, born and raised in Portugal, immigrated to Canada with her husband, Artur, in 1990. Her graduate degree in translation (verbal and written) and administration, with "an intense focus on English and French"–she is fluent in Portuguese, English, and conversational French–her significant administrative, finance, and communications career experience in both ministry and the professions, and her passion for God and a life of global significance and purpose makes her ideal for her ELC responsibilities. She is a consummate team player with a desire for excellence in all that she does. 
Outside of her work environment, Ana enjoys time with her family, reading historical novels and Jane Austen, and watching tennis and soccer. 
REPRESENTATIVES
Each Representative works in a volunteer capacity to represent, promote and act on behalf of EQUIP Leadership Canada. Each Representative has been approved by the Board of Directors and acts under the direction of the Executive Director. The Representatives are invaluable as they serve as ambassadors, reaching their sphere of influence, to introduce EQUIP Leadership Canada and its mission to many.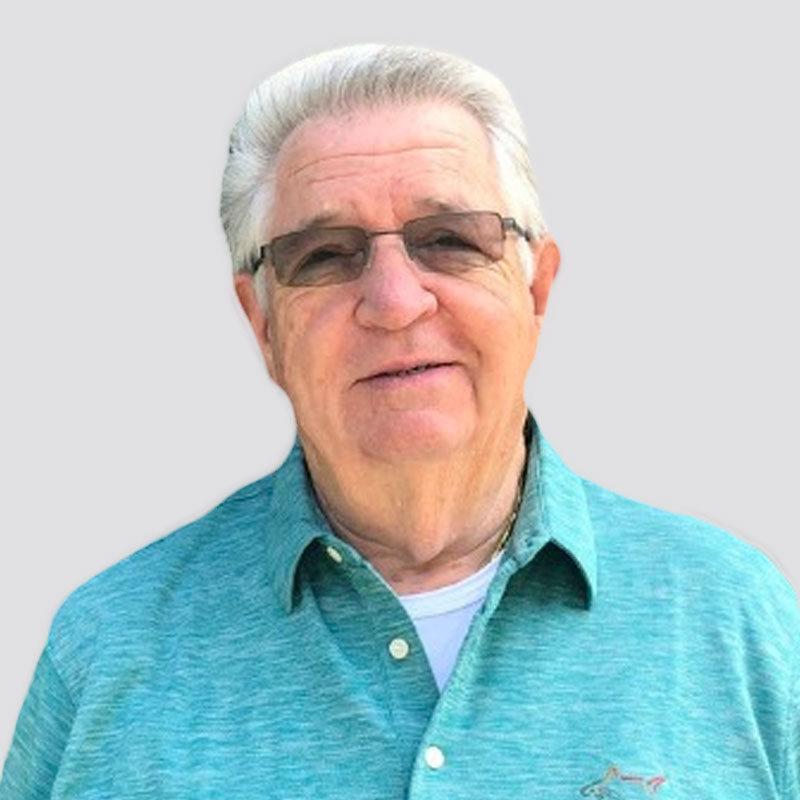 Al J. Donald (Winnipeg MB, Canada)
Al is the President of Heritage Insurance Agency and Board member (Treasurer) for Meadowood Manor Foundation, a faith based Seniors Independent Living complex based in Winnipeg, MB.
Al is a gifted networker and enjoys connecting resources to need. Al is one who lives with and in God's gifts to help and serve others. He finds rest and relaxation playing golf and travelling.
Sandy Graham (Abbotsford, BC, Canada)
Sandy's career background in corporate and educational environments, and her passion for global ministry, have created the perfect foundation for her ELC responsibilities. She grew up in a Christian home which prioritized active volunteer involvement in local and international Christian work. She embraced the same principles as an adult, utilizing her free time for many years to introduce "The Jesus Film" and lead ministry teams in Central and Latin America.
Sandy joined ELC in 2012 and her current volunteer work raises awareness of ELC's goals and strategies with primarily North American Christians with global hearts. Her extensive international ministry travel makes her the ideal guide for donors visiting AL seminars with global ministry partners. In her free time, Sandy enjoys investing time in her family and friendships, seeing the world and experiencing other cultures (travel, cuisine, staying active outdoors, golfing, gardening) and purposeful learning from others and literature.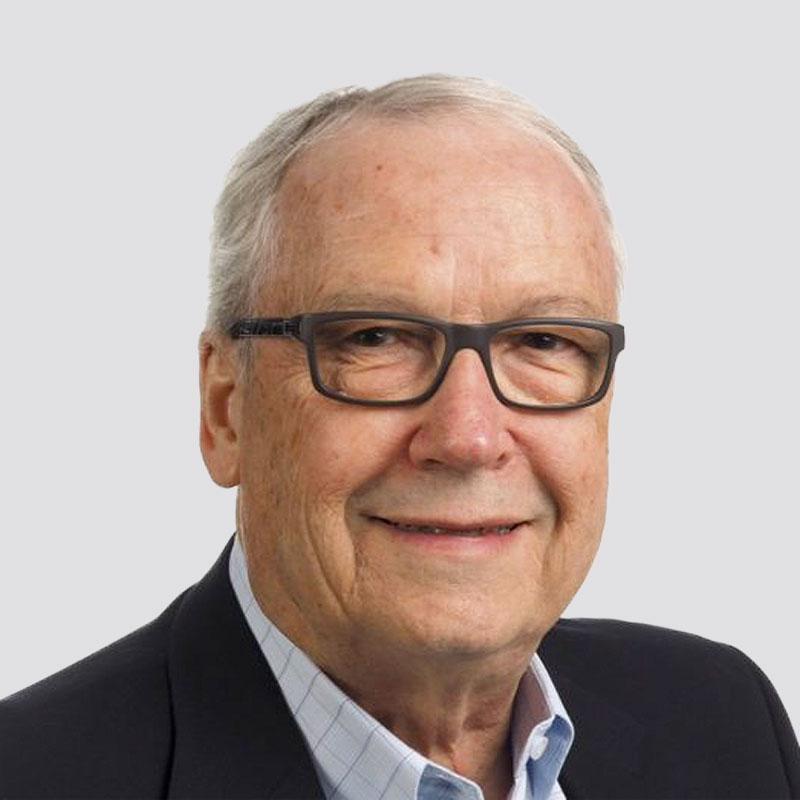 Jim Thiessen (Edmonton AB, Canada)
Jim holds post graduate degrees in education and curriculum development. He has been a teacher, professor, education policy analyst, an executive pastor and church director of development. Jim is the Board Chair of the International School of Theology and Leadership in Tirana, Albania. Life outside of work for Jim revolves around people and good food. He is said to enjoy going to meetings because he views them as social events.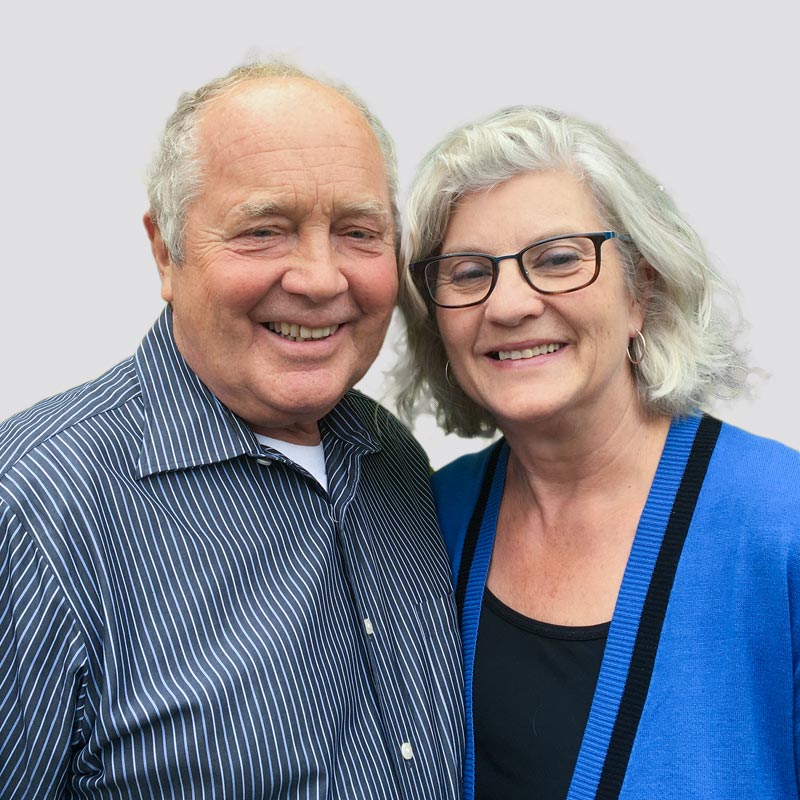 Len and Betty-Ann Bushman (Waldheim, SK, Canada)
Semi-retired, Len is a former small business owner involved in the agricultural sector. Betty-Ann works part-time as a care-aide.
Both have significant experience as volunteers in global leadership ministry and are well known across the province of Saskatchewan. They became interested in ELC after participating in an  Authentic Leadership seminar. Len enjoys family, friends, and fishing–not necessarily in that order. Betty-Ann enjoys time at their lake cabin, friends, family and especially her 17 grandchildren.
GOVERNANCE OF EQUIP LEADERSHIP CANADA
The EQUIP Leadership Canada Board of Directors bears the civil and moral responsibility for the governance of ELC's policies, principles and practices. It is the final authority for the charity in the governance of its donated funds, in accordance with Canada Revenue Agency (CRA), to fulfill the charity's mission.
EQUIP Leadership Canada Board of Directors is comprised of six members:
Mark Voth, Chair: Director of REV Investments, BC
Sharlene Brooks, Vice-Chair: Retired, former Staff Sergeant, Delta Police Dept., Mission, BC
Donna Milligan: Retired, former Vice President and Managing Director, BMO Nesbitt Burns, ON
David Pauls: President, Sanibel Landscaping, Cochrane, AB                                                                                                                  Narry Santos: Assistant Professor of Christian Ministry and Intercultural Leadership, Tyndale University, ON                                 Lara Boghos: Manager, The Peoples Church House (transitioning refugees), Toronto, ON
The Board of Directors responsibilities include:
Adherence to the mission of the charity
The approval of the charity's programs
The charity's policies, principles and practices
The financial stability of the charity
Evaluating the charity's performance
Participate in charity promotion
The hiring and/or dismissal and ongoing evaluation of the Executive Director
In order to meet the necessary CRA requirements and maintain continuity of ongoing efforts, the board meets a minimum of two times per year (in-person) and remains in contact via virtual and electronic means to address any matters that arise between formal meetings.
Each member of the board strives to serve the ELC organization with utmost integrity and humility in order to best carry out the responsibilities placed on them to meet the God given purpose and mission of EQUIP Leadership Canada.
STRATEGIC DEVELOPMENT NETWORK
Appointed by the ELC Board, the following groups of volunteers assist the staff in the fulfilment of ELC's Global mandate.
GLOBAL ADVISORY GROUP
A team of influential Christian leaders who have served on ELC's Board of Directors, and who understand ELC's global strategy and curriculum. They are willing to lend their names as a reference for ELC.
Members: Sam Chan, Brian Relph, Reg Andrews, Bern Gerber
GLOBAL AMBASSADORS GROUP
A team of influential, and volunteer Christian leaders from ELC's partner regions, authorized to represent ELC.
Members: Oswaldo Prado (Brazil), Sérgio Mota (Portugal)
GLOBAL EMERGENT GROUP
A  team of Emergent (Millennials, Gen Z) Christian leaders from ELC's partner regions, authorized to represent ELC to the global emergent generation.
Members: Enxhis Tashi (Albania), André Prim (Portugal), Carlos D. Gomez (Mexico), Samuel Sumaoang (Philippines), Andreia Barreiro (Canada).
GLOBAL PRAYER GROUP
A team of ELC prayer supporters whose passion is to see a sustaining advance of ELC's ministry as a global and Spirit-led movement.
Members: Pia Kaufmann (México) Candy Middleton (ON), Jana Voth (BC), Rute Pascoal (AB), Artur Simões (NS)
.